Despite the liberal media's dismissal of Donald Trump's warnings that Joe Biden would not be the one in charge if Biden was elected, it appears that Kamala Harris has been elevated to a level of influence and power that no other vice president has enjoyed in recent history. 
The White House has broken with longstanding tradition to now list "the Biden-Harris Administration" on its website rather than "the Biden Administration." The move stands out as one of many recent changes to elevate Vice President Kamala Harris within the current administration.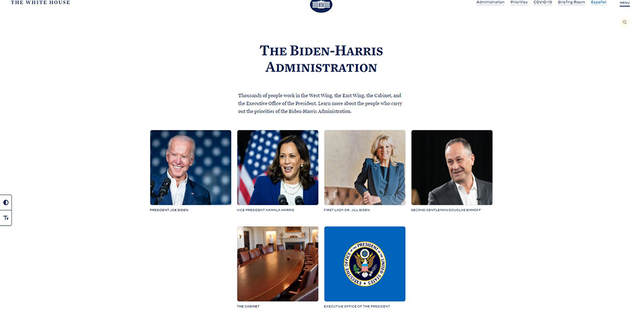 Source: whitehouse.gov
Another recent change includes Harris alongside Biden includes the White House Twitter page.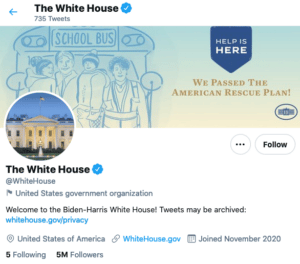 The changes are also notable in official White House communications. "Biden-Harris" is increasingly included in press releases and media sent from the White House.
The new status given to Harris has fueled speculation about her own political future. Though Biden has stated his plan to run for reelection in 2024, much speculation has highlighted a run by Harris.
Biden would be 82 years old upon reelection. His ongoing gaffes and invisible status have only added to the rumors of a potential one-term presidency followed by Harris.
If so, Harris would have the potential to serve as the first woman of color as president. The narrative would stand strong against a conservative Republican challenger.
Former President Donald Trump continues to tease a 2024 presidential run. If so, he would be the comeback presidential candidate, offering an epic 2024 election battle between two strong and contrasting political voices.
In the meantime, Harris will enjoy equal billing with Biden. Her role will continue to grow as Americans await whether she will take the next step to run for president herself in the days ahead.