Fabio Wajngarten, the press secretary for Brazilian President Jair Bolsonaro, attended an official meeting at President Donald Trump's Mar-a-Lago resort in Florida on Saturday and posted a photo of himself standing next to Trump. Now, a Brazilian publication is reporting Wajngarten has tested positive for coronavirus.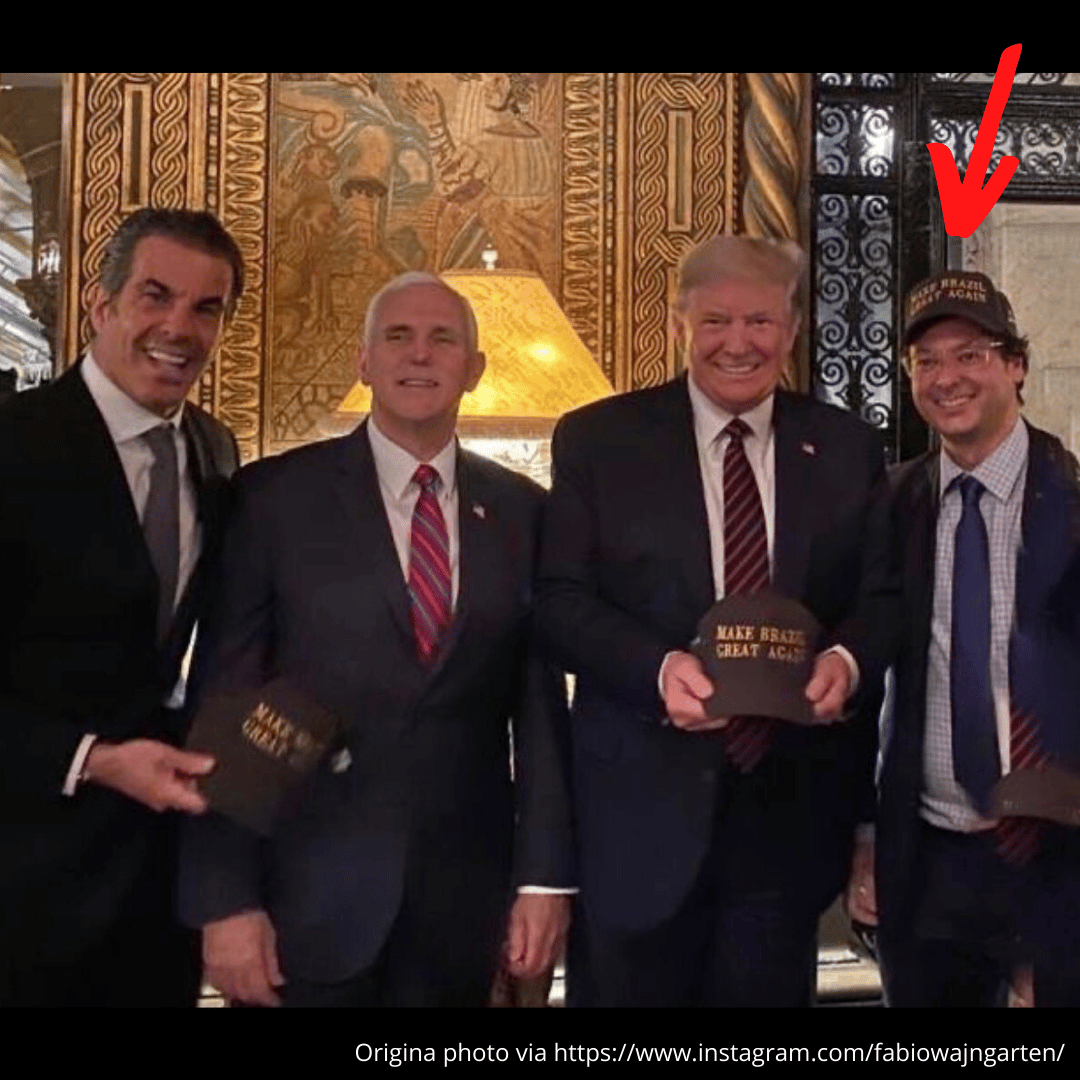 Per a Yahoo News report, Wajngarten is awaiting the results of a second confirmation test.
In the photo above, which Wajngarten posted on his Instagram account, he can be seen at Trump's resort standing next to the President while wearing a "Make Brazil Great Again" hat. Also in the picture, in close proximity to Wajngarten, is Vice President Mike Pence.
According to a Washington Post report, Trump said he "isn't concerned" about the news.
President Trump, in his address to the nation Wednesday night, assured the viewers America's response "is the most aggressive and comprehensive effort to confront a foreign virus in modern history." Trump added that he is "confident that by counting and continuing to take these tough measures, we will significantly reduce the threat to our citizens, and we will ultimately and expeditiously defeat this virus."
Trump, who is 73 years old, spoke about the increased risk for the older population:
The risk is very, very low. Young and healthy people can expect to recover fully and quickly if they should get the virus. The highest risk is for elderly population with underlying health conditions. The elderly population must be very, very careful.
To read President Trump's entire statement on the coronavirus, click here.