President Joe Biden paid far less to women working for him during most of his 35 years in the U.S. Senate, according to new evidence unearthed by Washington Free Beacon analysis.
"When Biden joined the Senate in 1973, the average pay for a full-time female staffer in his office was $5,029, about 68 percent of the $7,383 average paid to men during that span," they noted. "Over the course of Biden's time in the Senate, women on average earned just 67 cents for each dollar earned by men."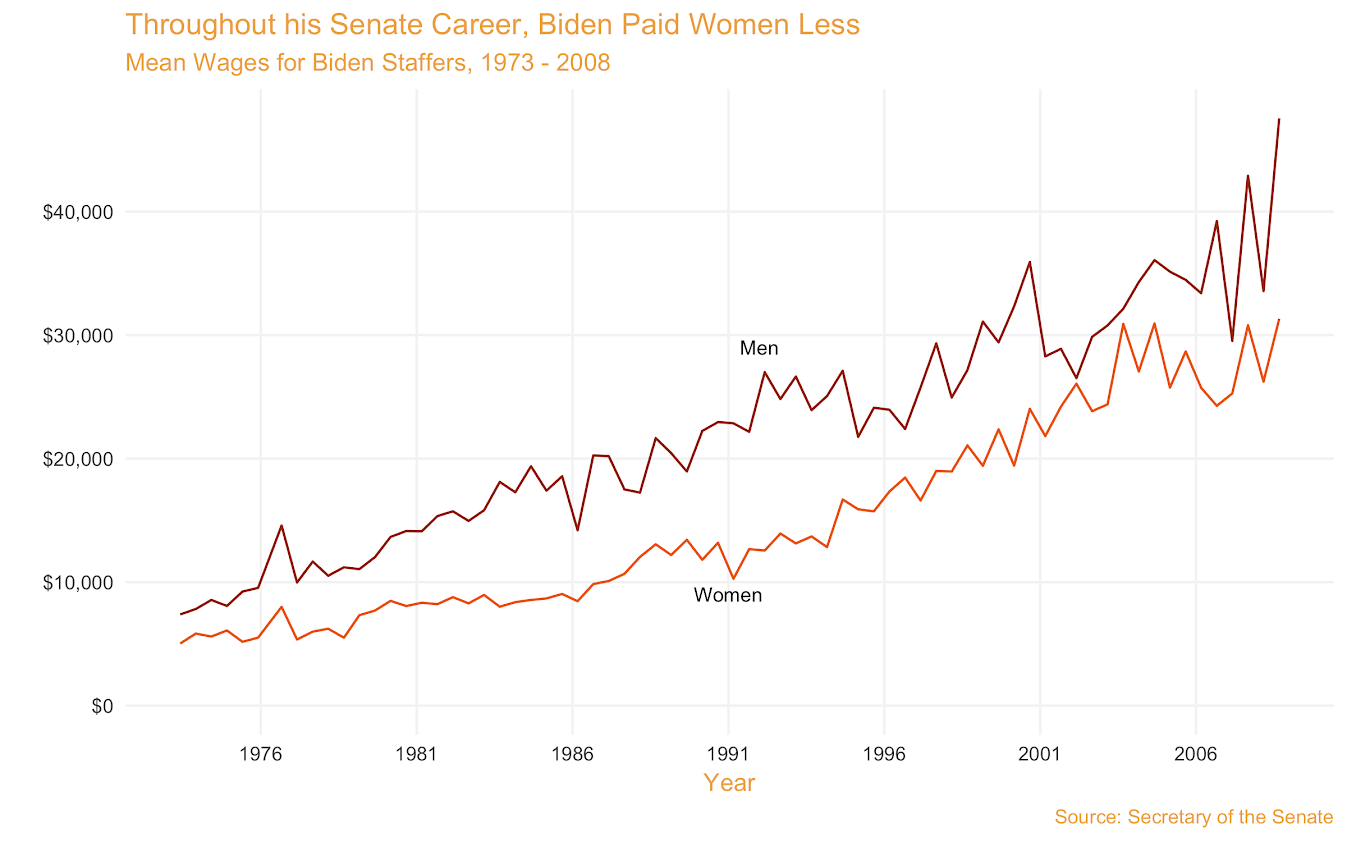 As vice president, Biden often spoke out about women's rights, yet his spending reveals a different picture. His pay disparity toward women did not show significant change during this time, with large differences in income over 35 years.
The report adds to President Biden's troubles with women over allegations of inappropriate contact. In 2019, former Nevada lieutenant governor nominee Lucy Flores publicly spoke regarding allegations, with seven other women adding their voices to similar allegations involving Biden.
Biden has often been championed as an advocate for women by Democrats. His selection of then-Senator Kamala Harris as his vice presidential candidate highlighted his focus on women, as well as people of color, as an emphasis important to his 2020 victory as president.
The president has also offered Harris unprecedented billing in the Biden-Harris administration. He has most recently appointed her to oversee the nation's response to the immigration crisis along America's southern border.
Despite the president's recent focus on women's rights, he has yet to respond to past evidence of his pay disparity of women as Senator. The silence adds to his failure to adequately address past sexual harassment allegations.
In response to allegations regarding inappropriate contact with women, Biden noted, "I'm not sorry for any of my intentions, I'm not sorry for anything that I've ever done."
Biden's current emphasis on women's rights has been well received. However, his past treatment of women appears to remain clouded in silence and failures to address allegations, leaving lingering concerns to those who investigate his treatment of women in government.