Speaking to his largest live audience ever, President Donald Trump delivered a passionate speech in India about topics of freedom, faith and the dangers of the "bloodthirsty" ISIS.
"Both of our countries have been hurt by the pain and turmoil of terrorism and that terrorism brings," Trump said to the crowd that numbered well over 100,000. "Under my administration, we unleashed the full power of the American military on bloodthirsty killers of ISIS in Iraq and in Syria. Today, the ISIS territorial caliphate has been 100 percent destroyed. And the monster known as al-Baghdadi, the founder and leader of ISIS, is dead."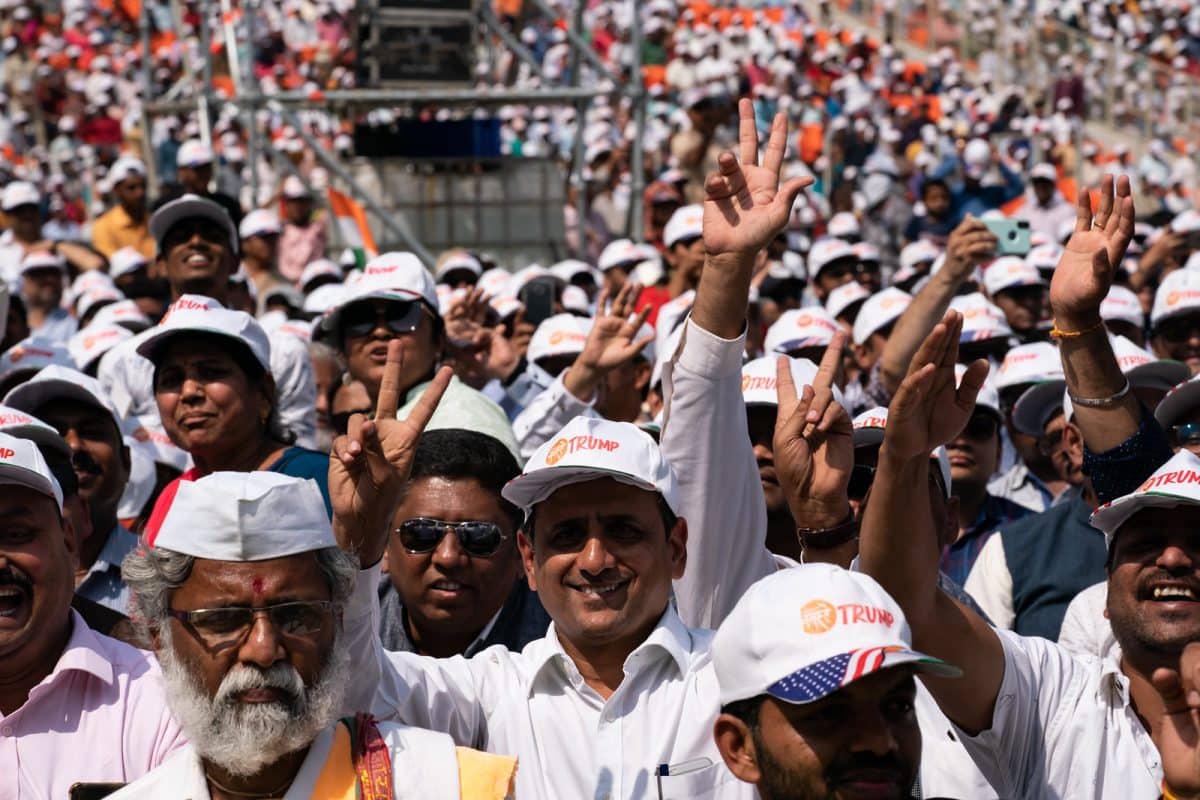 Trump stood on the stage with the leader of India, Prime Minister Modi, as the guest of honor at the 'Namaste Trump' Rally in the Mortera Stadium in Ahmedabad, India.
"In the United States, we have also made clear that while our country will always welcome newcomers who share our values and love our people, our borders will always be closed to terrorists and terrorism and to any form of extremism," Trump said. "That is why we have taken historic steps to improve screening and vetting of applications for entry, and we are working to ensure that anyone who threatens the security of our citizens is denied admission and will pay a very, very big, costly price."
President Trump took special efforts to honor the individuality and beauty in the people of India. "It is your faith in the strength of a free society, your confidence in your own people, your trust in your own citizens, and your respect for the dignity of every person that makes the United States and India such a natural, beautiful, enduring friendship," Trump said.
While our nations have many differences, they are both defined and propelled by a fundamental truth: the truth that all of us are blessed with divine light, and every person is endowed with a sacred soul.As the great religious teacher, Swami Vivekananda, once said, "The moment I stand in reverence before every human being and see God in Him, that moment I am free."
President Trump noted that both countries generally acknowledge men are created to give glory to their Creator. "In America and in India, we know that we are all born for a higher purpose: to reach toward our fullest potential, to work toward excellence and perfection, and to give all glory to God," Trump said.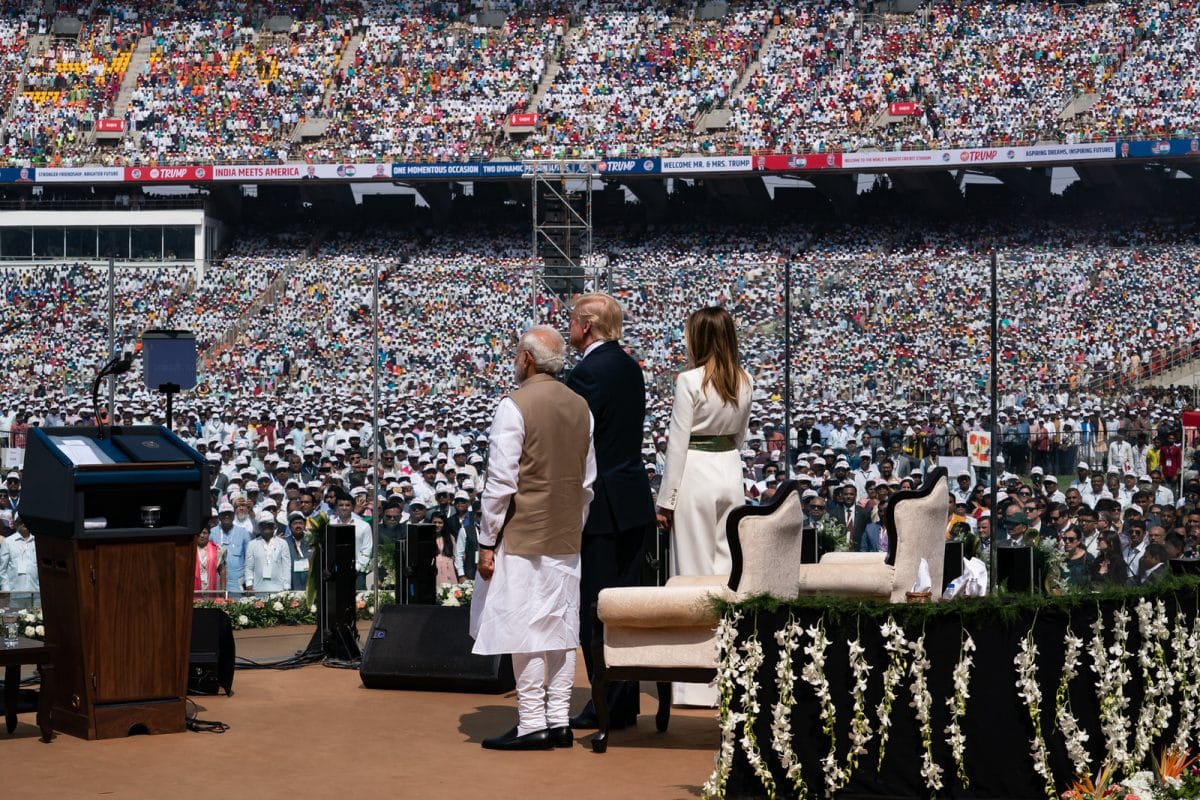 Then Trump told the crowd how impressed he was with their land and culture. But more importantly, that he was impressed with the people who created those things.
"But standing before all of you today, I know that true strength of India is not found in its textbooks, its landmarks or its landscapes," Trump told the cheering crowd. "The true strength of India is found in 125,000 beating hearts in this stadium and the millions and millions of people who have seen and witnessed our great friendship and admiration today. It is all found in the soul and the spirit of the Indian people."
Trump reminded the world that India's "courage won and secured this nation's independence."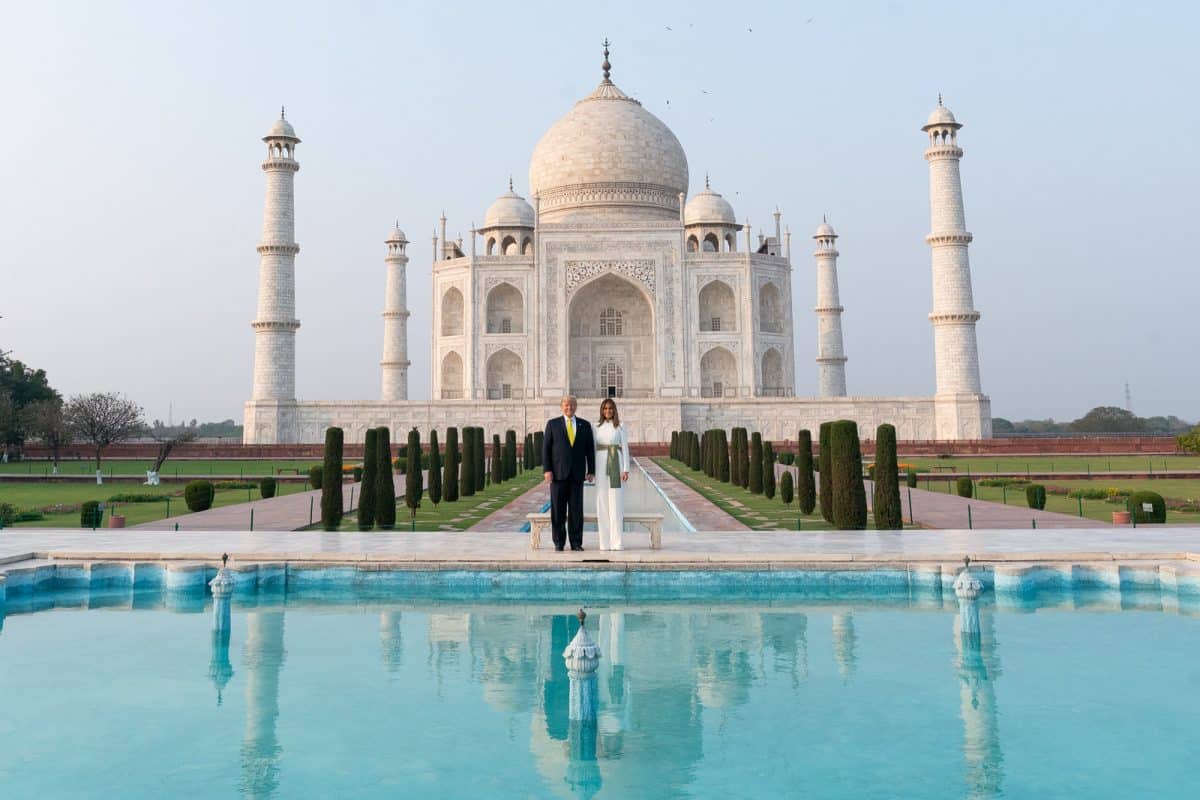 "Your devotion built this great and enduring democracy," said Trump. "And it is your dreams that will power this country to a future — even greater progress, prosperity, equality, and opportunity for every citizen across your land."
Trump closed his speech with words of hope for each person in the crowd and in the country of India. "So today I say to every Indian — North and South, Hindu and Muslim, Jewish and Christian, rich and poor, young and old: Take pride in the glories of your past," said Trump, "Unite for an even brighter future, and let our two nations always stand together as powerful defenders of peace and liberty, and the hope of a better world for all of humanity."