President Donald Trump wants America to know he is standing firmly behind, and in full support of, Dr. Anthony Fauci, the doctor leading America's response to the novel coronavirus.
Naysayers and critics attempted to amplify a possible rift between Dr. Fauci and the President after the Fauci's candid interview with Science Magazine where he said he wasn't going to take the microphone away from the President if he said something he disagreed with.
The pundits pounced claiming there must be massive disunity between the two. Even DrudgeReport.com headlined the non-existent riff as "a clash."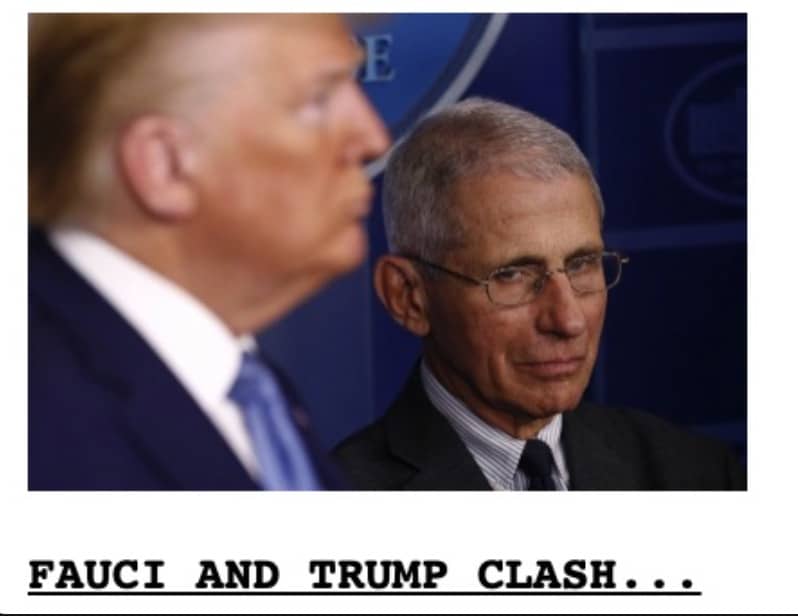 Rather than confirm the swirling rumors, the President responded with a message of support for Dr. Fauci.
"Thank you Tony!" tweeted the President tweeted early Tuesday morning in response to Dr. Fauci's description of their working relationship.
Thank you Tony! https://t.co/U5XxzeQzXJ

— Donald J. Trump (@realDonaldTrump) March 24, 2020
"He's a good man. I like Dr. Fauci a lot, just so you understand," Trump added during a press briefing on Tuesday.
When asked if he will be ignoring Dr. Fauci's expertise when it comes to the impact of the virus on the economy, Trump again affirmed his support. "He's very important to me, and I would — I will be listening to him," Trump said. "I have a lot of respect for Dr. Fauci," said Trump, emphasizing that the doctor is "really doing a good job."